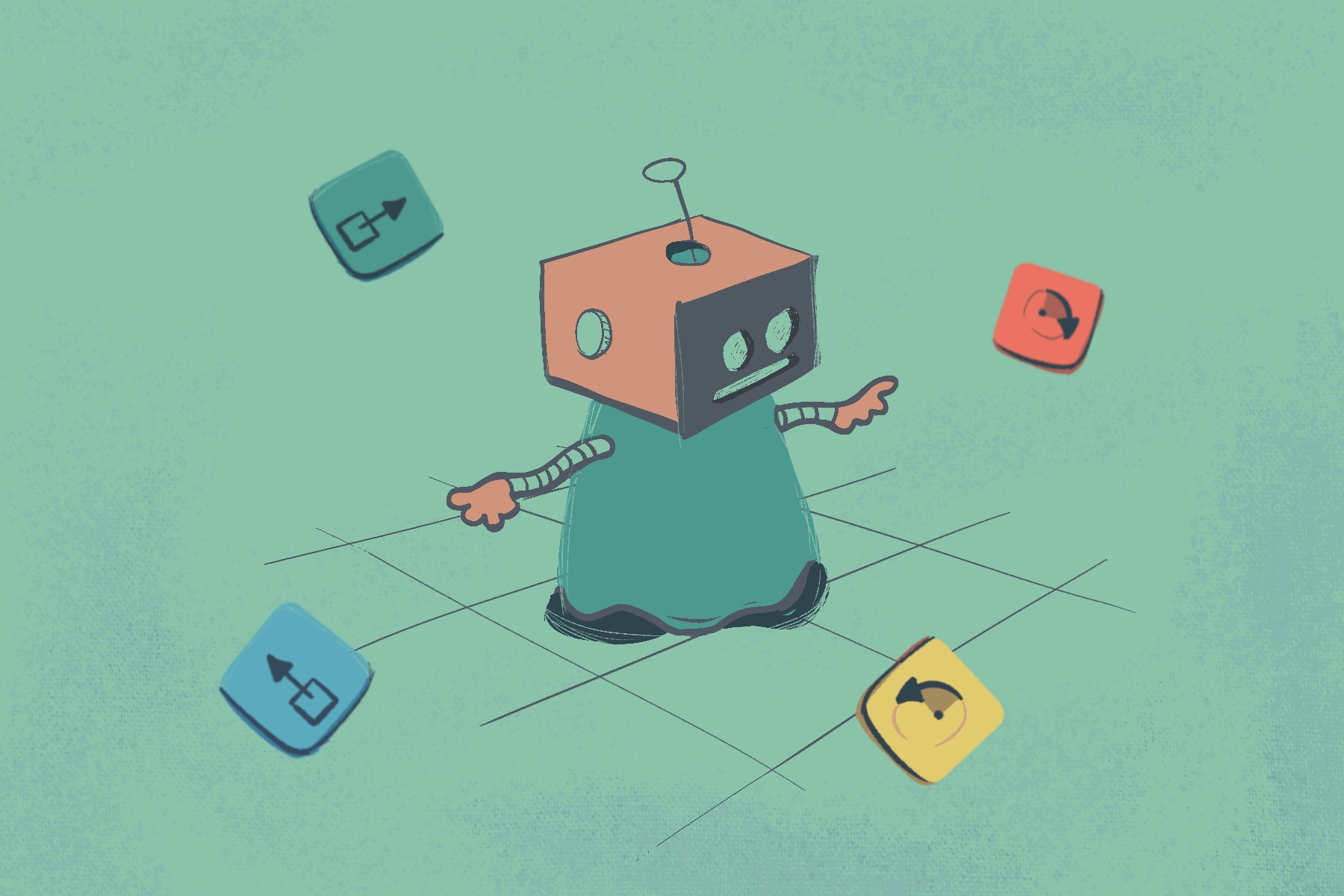 Human robots
Hybrid Activity No Coding Experience Direction Based
What you need
Tools
Device with internet access
Skills
Basic understanding of directions and sequencing
Environment
Large indoor or outdoor area
Support
Adult moderator and two or more learners
Book suggestions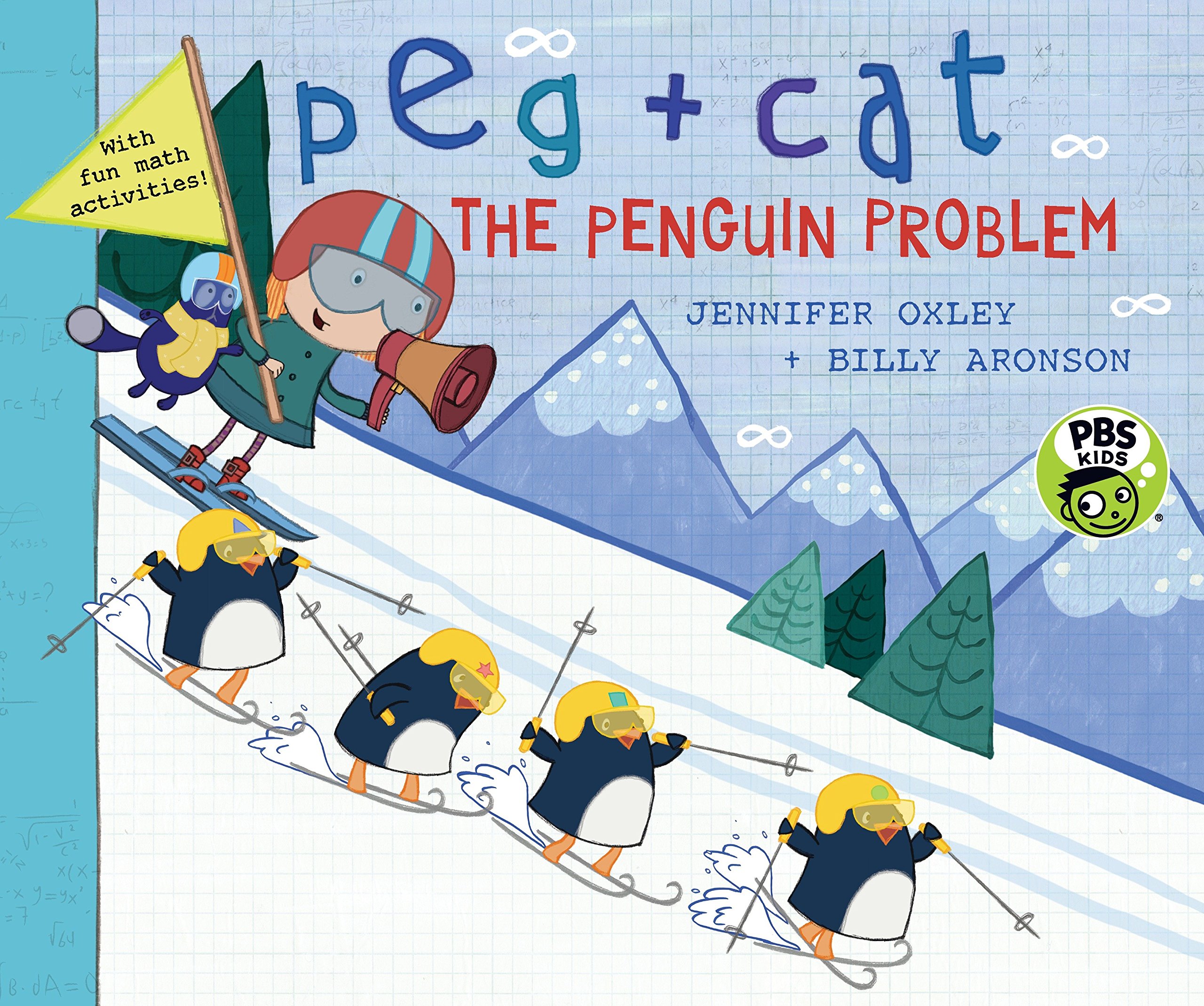 Peg + Cat: The Penguin Problem
Jennifer Oxley and Billy Aronston
Description
This activity provides a combination of physical and on-screen experiences for learners. This goal-based activity requires learners to plan, execute and debug (if needed) a sequence to move a robot towards a specific destination. This activity requires collaboration and communication between learners.
Steps
Ask learner 1 to go to a specific spot in the environment, such as a far corner in the room.
Ask learner 1 to act as a robot and only follow the Weavly program as it's being spoken.
Select a specific destination in the same environment.
Open the Weavly coding environment.
Moderator works with learner 2 to build a sequence of action blocks in the Weavly coding environment to bring learner 1 to the selected destination.
Select the "Play" button to see whether learner 1 gets to the final destination or not.
Tips
Start with straight paths before introducing turns.
Reward both learners if they successfully complete the mission.
Moderator can pause the program and help learner 2 to debug and replace action blocks that moves learner 1 away from the destination.
In addition to the audio labels spoken by the program, the moderator can speak each action block as they are executed to reinforce the learning about directions.
Skill Development
Directional
Spatial
Sequencing
Debugging
Social skills (i.e. turn-taking)
Level Up!
The moderator and learners can switch roles. This time, learners get to control the moderator and bring them back to the desired destination.
You can use some of the available objects in the environment, such as furniture as roadblocks so your learners can build more complex programs.
If the "robot" is blindfolded, learners can notice the importance of clear and precise directions.
You may like this:
Unplugged · No Coding Experience · Direction Based
This activity covers directions using our hands and feet.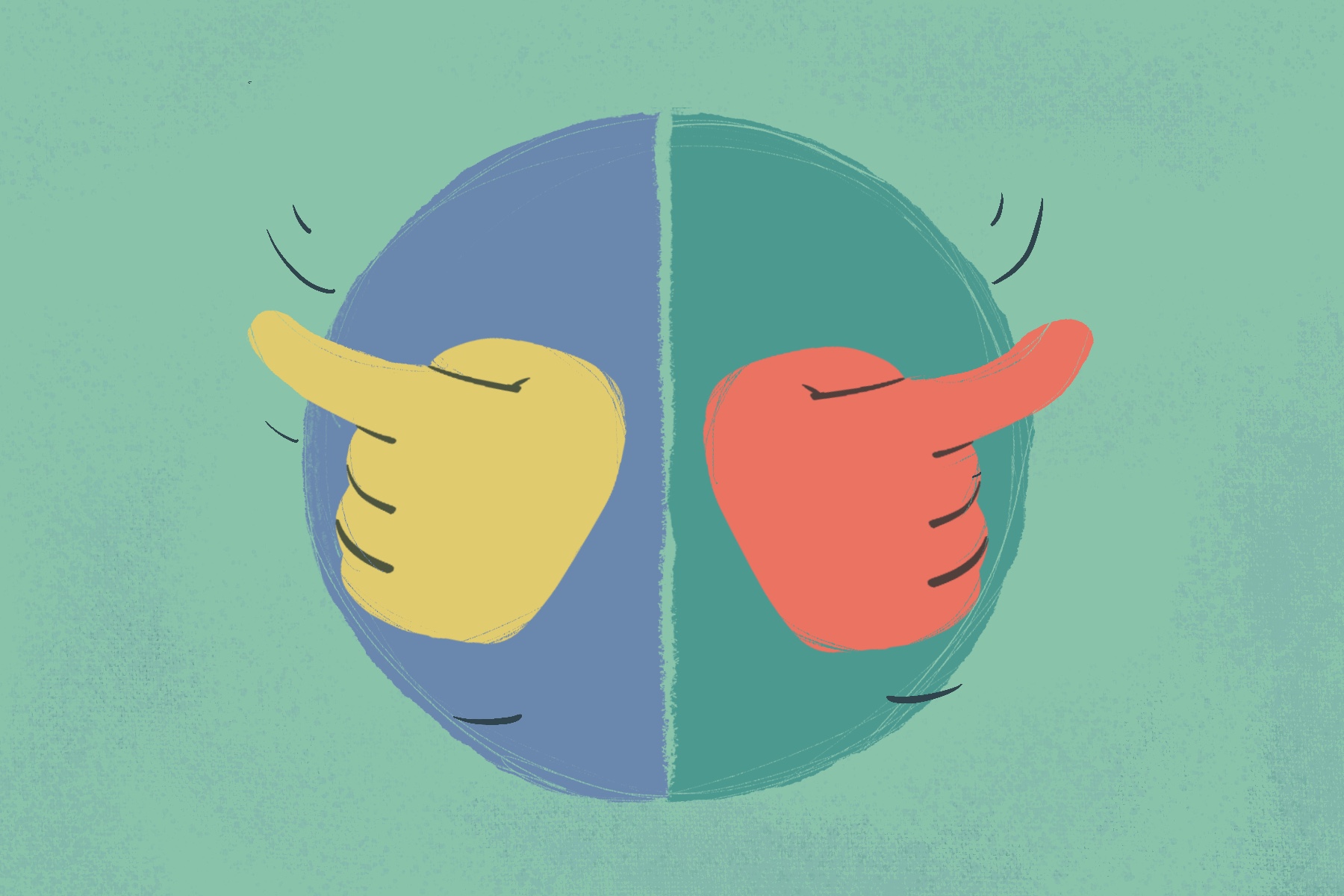 Unplugged · No Coding Experience · Direction Based
This activity helps learners explore and practice their directions.